Engineering best practices for Machine Learning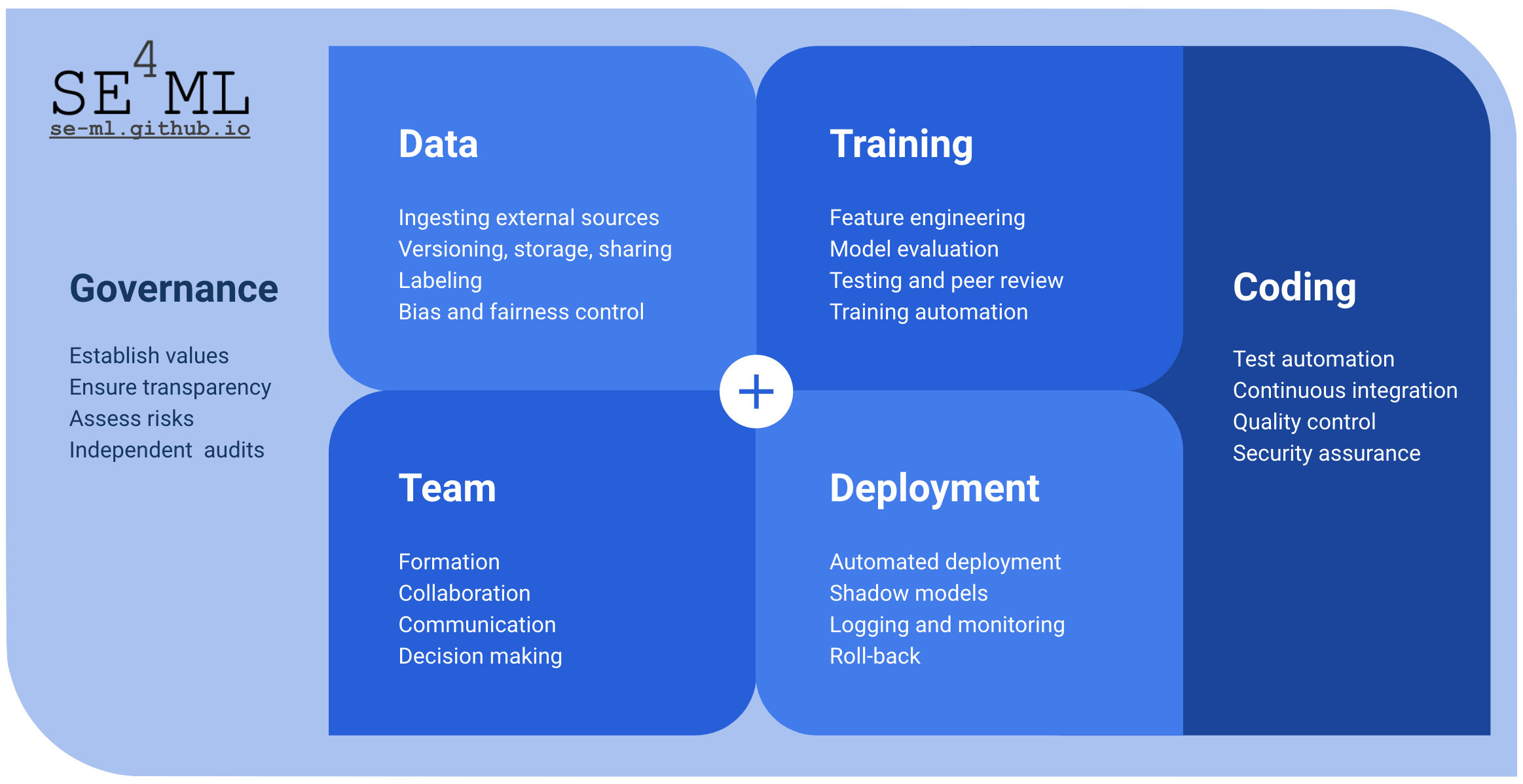 The list below gathers a set of engineering best practices for developing software systems with machine learning (ML) components.
These practices were identified by engaging with ML engineering teams and reviewing relevant
academic and grey literature
. We are continuously running a
global survey
among ML engineering teams to measure the adoption of these practices.
The various practices are grouped into 6 categories, as illustrated in the diagram above, and listed below.
The practices are labeled with their
difficulty
, their
effects
, and the
requirements for trustworthy ML
they help to satisfy.